OUR TILES FOR WALL AND FLOORING

Majolica
Majolica: ware covered by a tin-glazing layer and fired a second time.
After the first firing, the bisque is dipped into a bath of fast drying liquid glaze. When dried, the glazed piece is ready to be hand painted. A final firing will make the glaze interact with the metal oxides used by the painter to create the deep and brilliant translucent colors specific to majolica.
Ceramica Pinto produces the original majolica, respecting the tradition of Vietri Sul Mare.
Our tiles are handmade, one by one, choosing the best raw materials and respecting the tradition. No matter what is your style, modern or traditional, you will find your tile.
Glaze
To ensure the uniqueness of our product, we still prepare our own glaze, buying the raw materials (zinc, mercury, etc.) and mixing them in the our factory ancient mills. This is our way to guarantee the quality and a high abrasion resistance rate.
The liquid glass coating is what creates the texture, design and unique white color of our glazed tiles.
It's a unique "dirty" white, what we called Bianco Vietri.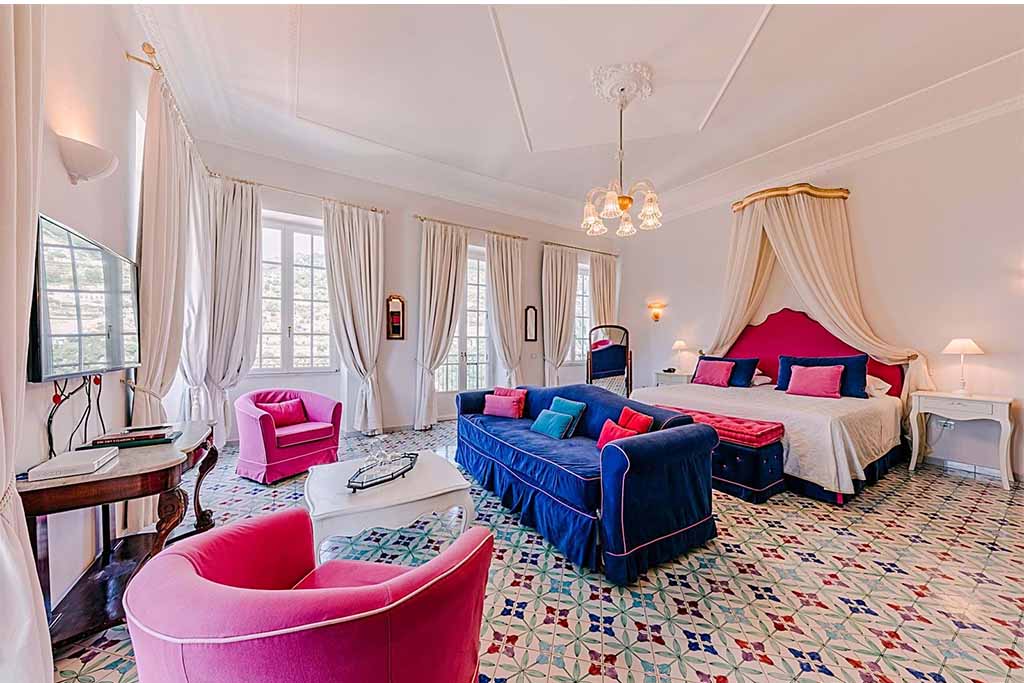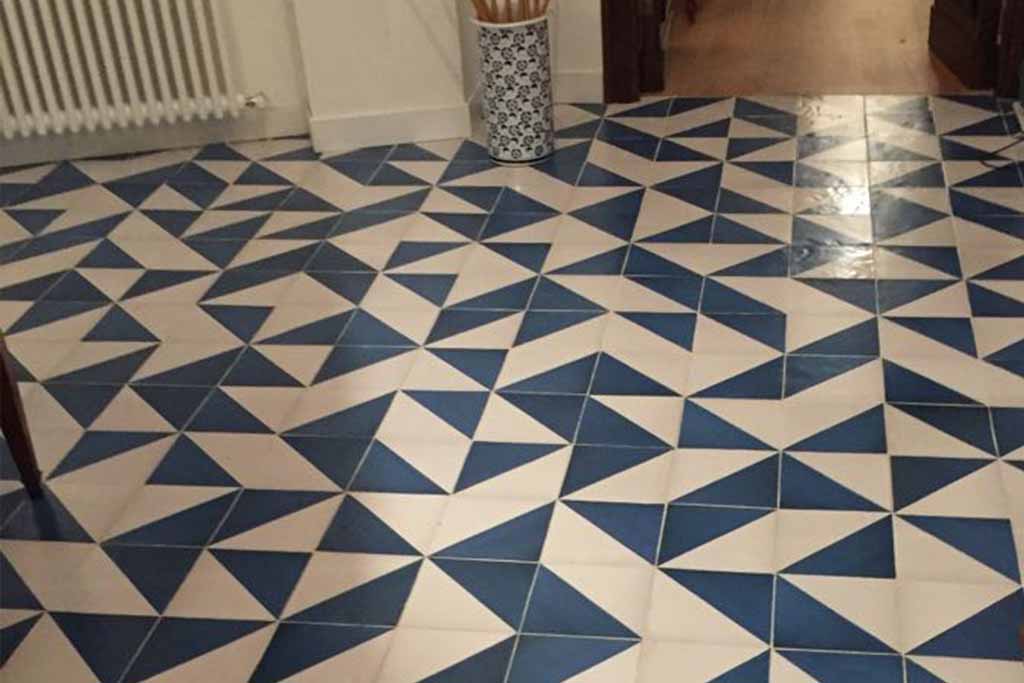 Bisque
We use an industrial bisque of 10mm or an artisanal handmade one of 15mm. The latter one is still produced in a wood oven and the shape is manually adjusted by the artisans.
Painting and Firing
Our tiles are hand-painted by skilled artisans. As a result, a different color shading makes each tile unique. And with inevitable imperfections that become themselves elements of decoration.
The tiles are fired at high temperatures in a kiln. The glaze and the color create the deep and brilliant translucent texture.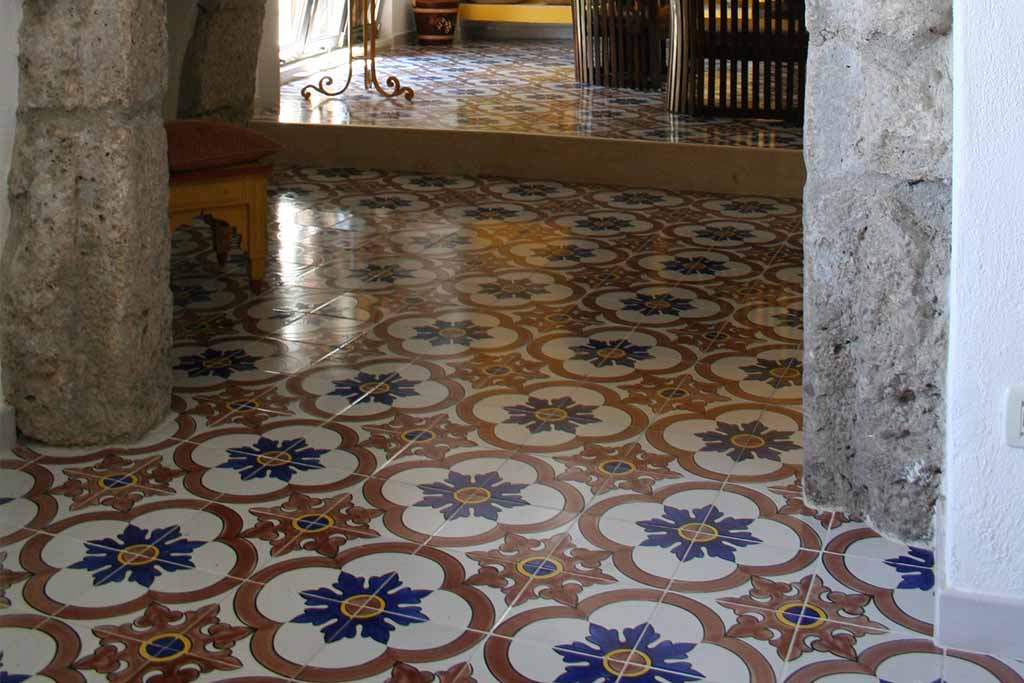 LA CERAMICA DI VIETRI, MAIOLICA ITALIANA, UN PRODOTTO DI ALTISSIMA QUALITÀ ARTIGIANALE. SE REALIZZATO A VIETRI SUL MARE, ALL'INIZIO DELLA COSTA D'AMALFI,
UNA GARANZIA IN PIÙ.