September in Paris: Le Bon Marchè & Pinto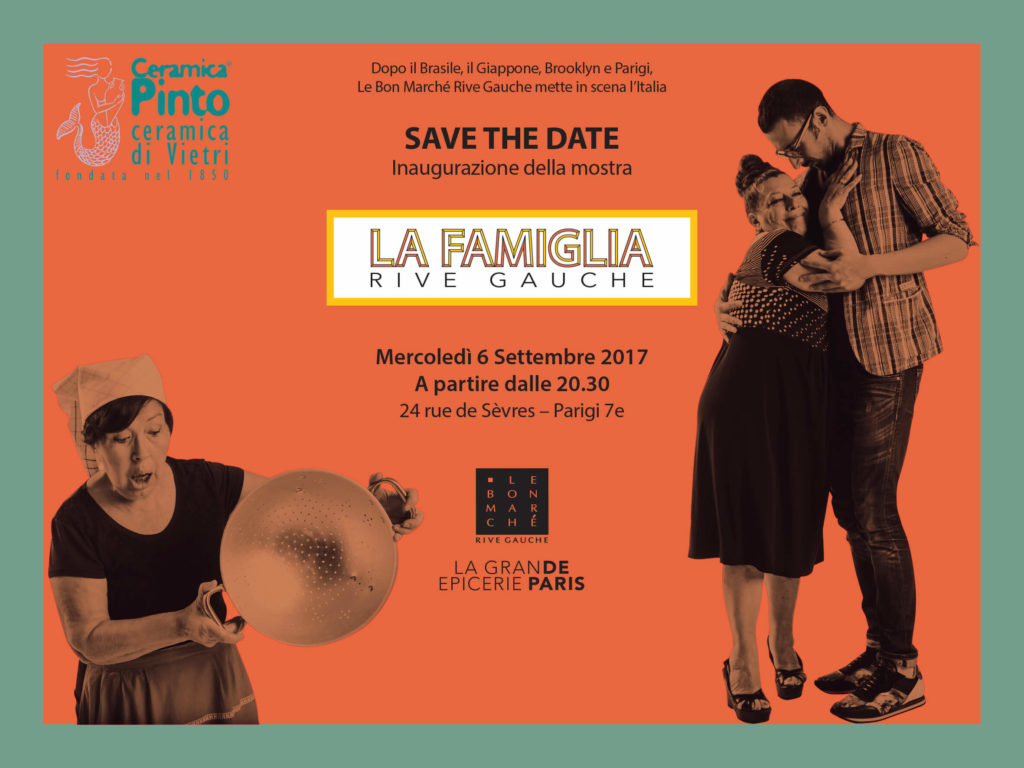 As every year, in September, Le Bon Marché Rive Gauche will be hostage of a great exhibition.
After celebrating Brazil, Japan, Brooklyn and Paris, Le Bon Marché this fall will pay homage to our charming Italy from September 6 to October 22, 2017.
Looking beyond stereotypes, the exhibition will gather authentic local cultural traditions and well-known brand, to show the creativity and the handcraft of our country.
Spread over 1100 m², there will the ready-to-wear pieces, accessories, interior designs, perfumes and gastronomic treats. The display will be divided into four sections: "La Mamma" dedicated to the gastronomic universe, "Lo Sport" including all the sporting activities attributed to the country, "La Moda" and "La Famiglia", personifying the warm and welcoming ambiance of the exhibition.
Ceramica Pinto is glad to announce that is going to be there in "La Famiglia", to show its tiles on such an important stage.
Save the date, 6th- 22nd of September in Paris.